NCHM Announces Evan Mathews as Co-President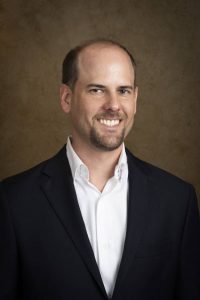 The Board of Directors of National Custom Hollow Metal (NCHM) is pleased to announce the appointment of Evan Mathews as CO-PRESIDENT. Evan started his career in 2007 as Vice President coincident with the Mathews Family purchase of 100% of the stock in the company. Evan has served as Vice President Operations for 14 years the last 3 years adding the role of General Manager. This promotion to CO-PRESIDENT is in recognition of Evans continued growth in the business and is timed with the similar announcement of Shea Mathews as CO-PRESIDENT and the announced retirement of current President Chris Mathews effective September 1, 2021.
National Custom Hollow Metal Doors and Frames is recognized nationally by DHI distributors and OEM manufacturers; as America's leading manufacturer of custom and quick ship, doors, frames, and windows for industrial/commercial construction. These are primarily installed in hospitals, food processing, pharmaceutical, water treatment, mass transit, hotels, clean rooms, radiology centers, and schools. Our doors and frames are manufactured to meet and are certified by "UL" and "Intertek" where the requirements for "fire rated", "ballistic", "hurricane", and "sound suppression" is demanded by the architect and conditions.
Evan currently serves as Division Chairman for the HMMA Division of NAAMM and the associated Board seat on the parent organization NAAMM. Evan is a graduate of Pulaski Academy and has a BS degree in Business from Texas Christian University (TCU), Fort Worth, TX and an Executive Development Institute Certificate in Business Excellence from Vanderbilt University, Nashville, TN. Evan previously has served on the board of Big Brothers Big Sisters of Central Arkansas and the board of the Little Rock Executive Association.
The Board of Directors is pleased to recognize Evan's leadership and his commitment to the long-term growth of National Custom Hollow Metal. Congratulations!!
[National Custom Hollow Metal is one in a group of Mathews Family-owned, Building Product Manufacturing operations and commercial Real Estate holdings based in Central Arkansas.]
RELATED:
Chris Mathews Retiring as President of NCHM
NCHM Announces Shea Mathews as Co-President