Chris Mathews Retiring as President of NCHM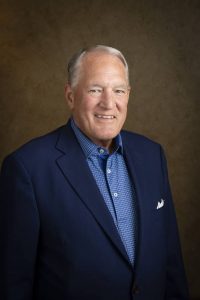 To our partners in the hollow metal industry we share with you that Chris Mathews will retire as President of National Custom Hollow Metal as of September 1, 2021.
The Mathews family is in their 15th year owning and operating National and Chris and Christine's sons Evan and Shea have walked and been challenged since the first day the family purchased NCHM in June of 2007. "It is now time to give Evan and Shea, with the leadership team, the reins to take the business in new directions in line with the changing times." said Chris Mathews. He went on to add "There remains a few more adventures on my bucket list; Doors and Frames have now been checked off that list."
"All businesses in America and the world are and will be permanently changed by this pandemic and the new administration in Washington. This requires more enlightened leadership willing to take on these challenges with new ideas and solutions and a longer-term view." Chris said. The Senior Leadership team is equipped to take on this task. The direction and strategy they are setting is solid and is preparing NCHM for a strong future to confidently "never miss a ship date", "we build our products right the first time", and our "goodwill bucket" is always full.
RELATED:
NCHM Announces Evan Mathews as Co-President
NCHM Announces Shea Mathews as Co-President