NCHM Manufactures Defend Door Stainless Steel Box Doors to help you meet the most rigorous cleanliness standards!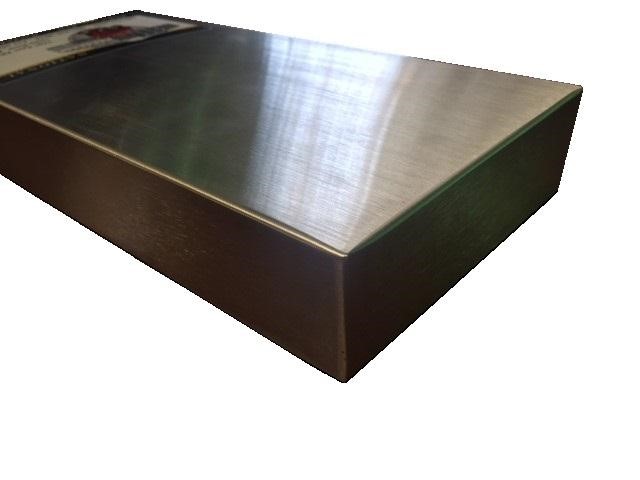 Over the past couple of years, we've seen heightened cleanliness standards implemented throughout the world. Even though the worst parts of the pandemic are in our rearview mirror, the best way to keep ourselves safe is to continue to follow those guidelines in the future. Illnesses are transmitted by tiny microbes that are too small to see, and it's important to disinfect areas where food is prepared or where medical procedures take place. But even after you've mopped the floors and sanitized all surfaces, bacteria can still find places to hide. When you need to ensure sterile and sanitary conditions, our National Custom Hollow Metal team is here to give you a quote for box doors in two hours or less!
Our custom-built box doors are available in both standard and custom sizes, and they feature seamless construction instead of a conventional welded top channel. Traditional welded doors inevitably feature minor grooves and imperfections, and a welded top channel is a common place for bacteria to grow. All that you'll have to do is wipe the doors down with disinfectant at the same time that you clean the rest of the room, and you'll always have a sanitary work area. Our box doors offer a beautiful finished appearance for sterile environments, and they're all custom-built to your specifications right here in the USA.
We've been manufacturing custom stainless steel doors and frames for four decades and counting, and we don't mass-produce any of our products. The Difference is Quality at NCHM, and all of our products are subjected to a rigorous multi-point inspection and carefully packaged and crated prior to shipping. We include free Quik Ship service with all NCHM orders and expedited Hot Rush and Walk Thru service for distributors with tight deadlines. Let us know when you need your doors, and we'll handle all the details. We offer legendary service to all of our distributors, and we stand behind all of our doors and frames with a 100% satisfaction guarantee!
If you have any questions or would like a quote on box doors in two hours or less, contact us online or at 1-800-334-3070. Email us at [email protected].