Building a New Healthcare Facility? Call Us for a Quote on TrustShield Doors and Frames!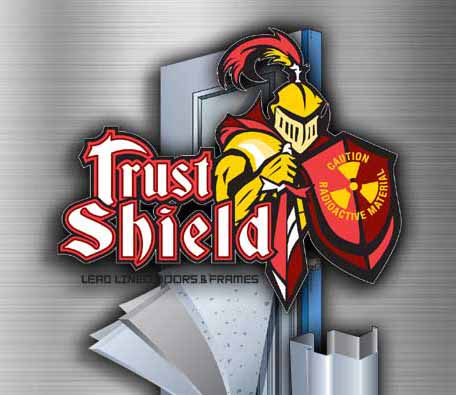 When it comes to the healthcare industry, it's important to maintain cutting-edge facilities that offer the highest quality treatment options for all patients. When it comes to cancer and other life-threatening conditions, nuclear medicine is one of the best weapons that physicians have in their arsenal! Radiation therapy is a less invasive alternative to chemotherapy and surgery, and diagnostic devices such as X-Rays, CT Scans, and MRIs enable doctors to make a thorough examination of their patients inside and out without any pain or discomfort. We're proud to work with distributors who build state-of-the-art treatment centers, and National Custom Hollow Metal offers quotes on custom-built TrustShield lead-lined doors and frames in two hours or less!
The Difference is Quality At NCHM, and all of our products are custom-built. We can manufacture TrustShield doors to your specifications with 16, 14, or 12 gauge galvanneal or 16, 14, or 12 gauge stainless steel construction with a continuous sheet of lead from 1/32″ thick up to 1/8″ thick, laminated to the door skin and a sheet of high-density polystyrene. The lead sheet extends the full width and height of the door, with the thickness of the lead shielding to be equal to that of the adjacent wall. Trustshield doors can be built at 4′ 10 1/2″ x 12'0″ with 1/16″ lead and 4'10'/2″ x 8'0″ with 1/8″ lead, and all of our lead-lined doors have continuous 14 gauge channels installed around the perimeter as reinforcement. Trustshield doors can also be manufactured with UL or Warnock-Hersey fire resistance labeling for up to 1-1/2 hours with a maximum thickness of 3/32″.
TrustShield doors and frames are built to last, and they're as beautiful as they are tough. We offer free Quik Ship delivery on all orders and expedited shipping options for our distributors who are facing rapidly approaching deadlines.
If you have any questions, or would like to receive a quote in two hours or less, contact us online, or give us a call at 800-334-3070. Email us at [email protected].