Custom-Built Kerf Frames are a Great Way To Lower a Business' Energy Costs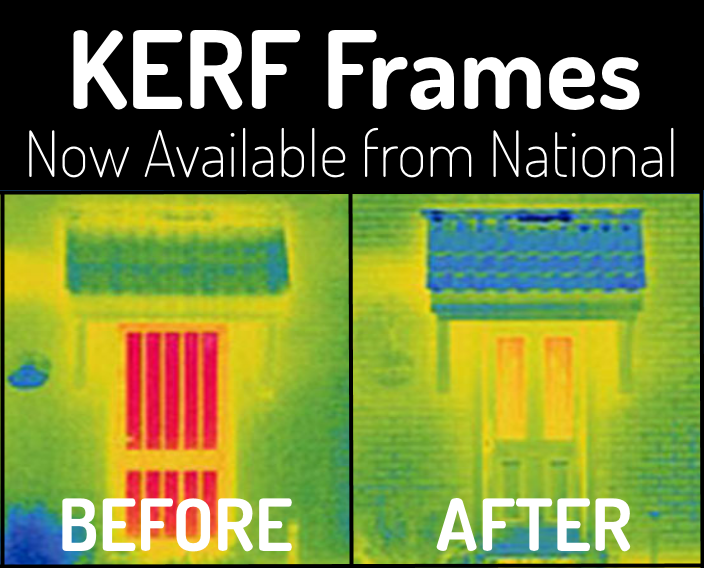 Whether it's a small boutique business or a large corporate campus, energy waste is bad for the bottom line! Many businesses now use proximity sensors to turn off lighting in unoccupied areas and zoned heating and air controlled by automatic thermostats. But you shouldn't forget the importance of good weatherstripping, which can help a business easily save on its overall energy costs!
Weatherstripping needs to be properly installed and replaced when it no longer forms an effective seal around doors and windows. It also deteriorates over time, particularly in high-traffic areas. National Custom Hollow Metal is proud to offer custom-built two-part kerf frames built to your specifications, and we're ready to give you a quote today!
Conventional weather stripping is typically installed with adhesives or with a screw-on plate. Unfortunately, the screws can rust, and the old adhesive is difficult to remove. Our kerf frames feature a 3/32" gap that holds our Elon 490 kerf foam weather stripping that forms a tight seal, and it can be installed in just a few minutes without any special tools. It's also easy and inexpensive to order replacement weather stripping, and we'll ship it right away.
We most typically configure our kerf frames to fit 3068, 3070, or 3080 openings, but we can also manufacture doors and frames in custom sizes to your specifications. The jambs are configured to a 5 ¼" minimum depth for a 1 ¾" door or a 4 ⅞" minimum depth for a 1 ⅜" door, up to a maximum depth of 20". Our kerf frames can be built from 16 or 14-gauge 304 or 316 stainless steel or A-60 or G-90 galvanneal steel.
The Difference is Quality At NCHM, and your satisfaction is always guaranteed! All NCHM orders include free Quik Ship Service, and we also offer Hot Rush and Walk Thru Service for our distributors who need to meet rapidly approaching deadlines. If you have any questions or would like to receive a quote in two hours or less, contact us online or call 800-334-3070. Email us at [email protected].