NCHM Manufactures Box Doors Built to Your Exact Specifications!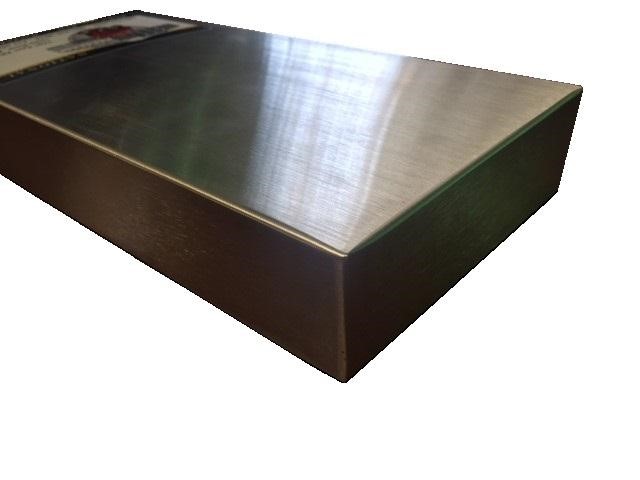 Whether you're constructing a new healthcare facility or a commercial food service building, custom-built box doors are essential to maintaining a sterile environment. National Custom Hollow Metal builds all stainless steel doors and frames to order, and we can give you a free quote for box doors in two hours or less! We don't mass produce products and store them for months in a warehouse, and all of our products are manufactured right here in the USA by the most skilled and highly trained professionals in the industry.
Traditional stainless steel doors have a welded top channel that creates difficult-to-clean areas, and it's an optimum hiding place for microbes and bacteria to grow. Instead of a welded top channel, our box doors feature seamless construction, making them a cinch to keep clean. Like all our stainless steel doors and frames, our box doors are corrosion-resistant and practically maintenance-free. The only thing you'll ever need to do is wipe them down with your choice of disinfectant product occasionally. Your kitchen or laboratory will consistently meet the most stringent cleanliness standards. Our box doors can be constructed in standard and custom sizes with your choice of polystyrene or honeycomb cores. Box doors with honeycomb cores are also available in your choice of 20-minute, 45-minute, and 90-minute Warnock-Hersey fire labeling.
The Difference is Quality at NCHM, and all our employees share our commitment to 100% customer satisfaction. We'll ensure you understand all parts of your no-obligation quote, and we'll start building your box doors as soon as you confirm your order. We subject all of our products to a rigorous multi-point inspection, and your doors and frames will be carefully crated and loaded before shipment. All NCHM orders include Quik Ship service at no additional charge, and we offer expedited shipping options, including Hot Rush and Walk Thru service, to help you meet rapidly approaching delivery deadlines!
If you have any questions or would like a quote on box doors in two hours or less, contact us online or at 800-334-3070. Email us at [email protected].