NCHM Offers Box Doors Custom-Built to Your Specifications!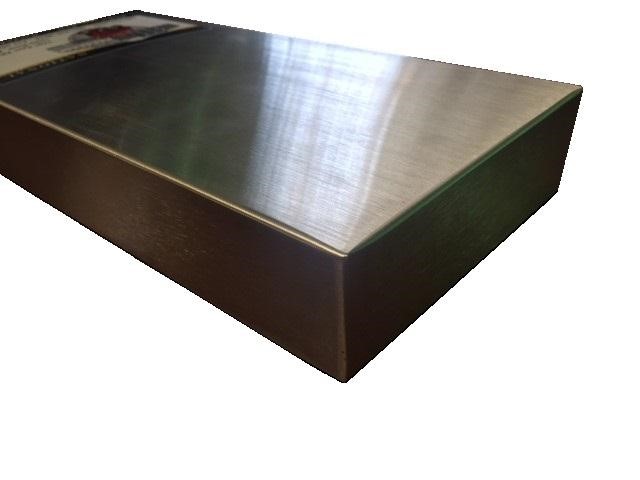 Businesses worldwide have been subjected to increased cleanliness standards over the past few years in response to a global health crisis. But for many businesses, it's a standard operating procedure to insist on immaculately clean working conditions at all times. Restaurants must meet strict standards for cleanliness in their kitchens and dining rooms, and healthcare facilities can be some of the world's most germ and microbe-rich places. With so many bacteria and microorganisms circulating throughout the air, it's essential to keep all surfaces clean and be proactive when maintaining sanitary or sterile conditions in your workplace.
National Custom Hollow Metal has been manufacturing custom-built stainless steel doors and frames right here in the USA for over 40 years, and we're proud to offer custom-built box doors in both standard and custom sizes. Our box doors can be constructed with your choice of polystyrene or honeycomb cores. Box doors built with honeycomb cores are also available with 20-minute, 45-minute, and 90-minute Warnock-Hersey fire labeling.
Unlike stainless steel doors with a welded top channel, our box doors feature seamless construction. You'll never have to worry about difficult-to-reach corners when you're cleaning your doors, and new microbes won't have any place to grow. You can wipe down your doors in a matter of seconds with your choice of disinfectant product, and your doors will look just as good as they did on the day that they were delivered.
At NCHM, The Difference is Quality! All of our doors are custom-built to order, and we don't mass-produce doors in a factory and store them in a warehouse. After you get your free no-obligation quote, your doors will be manufactured by the most experienced and skilled professionals. Our doors are always subjected to a multi-point inspection before they're shipped, and all NCHM orders include free Quik Ship service. Let us know if you're on a tight schedule because we also offer expedited shipping options. We offer the best customer service in the industry, and we stand behind all of our products with a 100% satisfaction guarantee!
If you have any questions or would like a quote on box doors in two hours or less, contact us online or at 800-334-3070. Email us at [email protected].