Contact NCHM Today for a Quote on Custom Box Doors!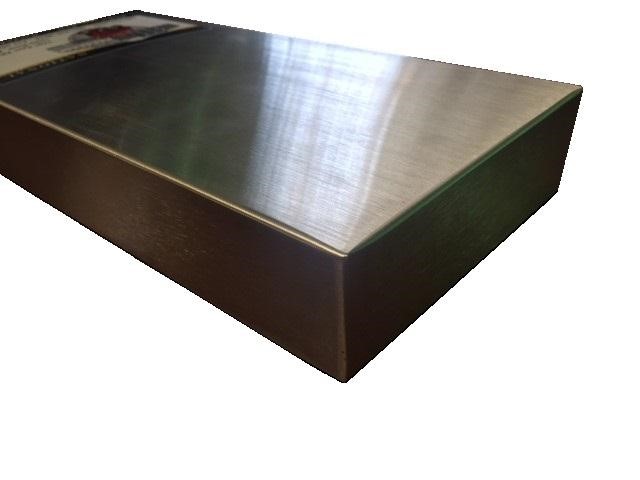 Even though the world has implemented a host of heightened cleanliness standards over the past couple of years, cleanliness has always been important in the commercial foodservice industry, as well as in health care and scientific research. There are billions of bacteria and microorganisms surrounding us everywhere that we go, and helpful bacteria get a bad reputation because harmful bacteria are so dangerous. Whatever the case, any surfaces or environments where food is prepared need to be sanitary and sterile. That's why it's so important to invest in box doors for your sterile workspaces.
National Custom Hollow Metal has been manufacturing stainless steel doors and frames right here in the USA for over 40 years, and all of our products are built by the most skilled craft professionals in the industry. We're proud to offer custom-built box doors in both standard and custom sizes. We will review your specifications to confirm that the doors will be the right fit for your facility, and we'll ship your custom doors on your schedule to your specific location.
All of our custom-built box doors feature seamless construction instead of a conventional welded top channel. A welded top channel leaves a lot of grooves and hiding spaces for microbes and bacteria to grow, and the seamless design makes them extremely easy to clean. All you need to do to maintain their factory-new appearance is to wipe them down with your choice of disinfectant. Your box doors will have a finished appearance that's perfect for a sterile environment, and your kitchen staff or laboratory technicians will be able to work in confidence and safety.
Like all NCHM orders, we offer Quik Ship service on your box doors and expedited shipping options for rush orders. Let us know when you need your doors, and we'll ship them to the site on your schedule! We have the most customer-service-focused team in the industry, and you can always buy from NCHM with confidence because your satisfaction is guaranteed!
If you have any questions or would like a quote on box doors in two hours or less, contact us online, or at 1-800-334-3070. At NCHM, The Difference is Quality!