NCHM Manufactures Custom Box Doors To Order!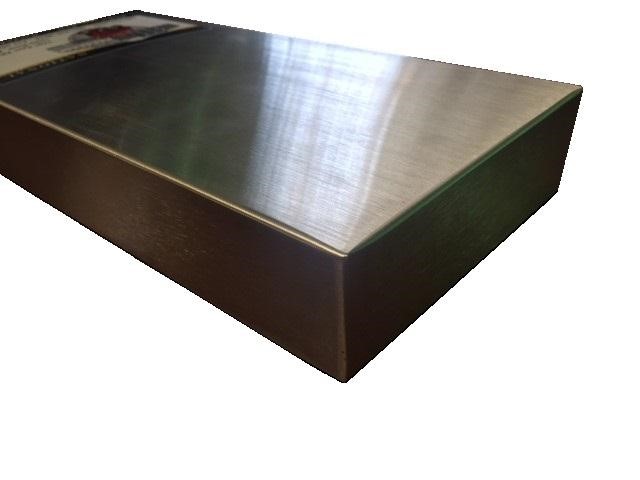 After the widespread availability of the Covid-19 vaccine, many of our experts thought that the pandemic was all but over. Now that the delta variant is in the news, our leadership is now once again tightening up standards. It's a global health crisis unlike any that we have ever experienced, and there seems to be no end in sight.
National Custom Hollow Metal is here to help your restaurant or medical facility meet the most rigorous standards around with custom built box doors in both standard and custom sizes. We've been manufacturing custom-built stainless steel doors and frames right here in the USA for over 40 years, and all of our products are custom-built by the most experienced and skilled craft professionals in the industry. We don't mass produce doors and store them on pallets in our warehouse. Every door that we sell is built to your specifications and shipped on your schedule.
The commercial foodservice industry is no stranger to changing standards, and for good reasons. There are billions of bacteria and microorganisms around us everywhere we go, and most of them are helpful, or at least harmless. But we don't have the luxury of leaving anything to chance anymore, which is why our box doors feature seamless welds. The box door design eliminates the hiding spaces that microbes and bacteria can find in the grains of a conventional welded top channel, and they're easy to clean. Just clean the doors normally with your choice of disinfectant, and your doors will always look as clean and new as the day they were delivered and installed.
Like all NCHM orders, your box doors will receive Quik Ship service, and we also offer expedited shipping options. At NCHM, The Difference is Quality, and our commitment to superior craftsmanship is second to none. We will review your specifications with you to make sure that the box doors will be the right fit for your facility, and will make sure your doors are delivered to the site on your schedule!
If you have any questions, or would like a rapid quote, contact us online, or at 800-334-3070.