4-Sided Seamless Stainless Steel Box doors are a great investment in the health and safety of your employees and customers!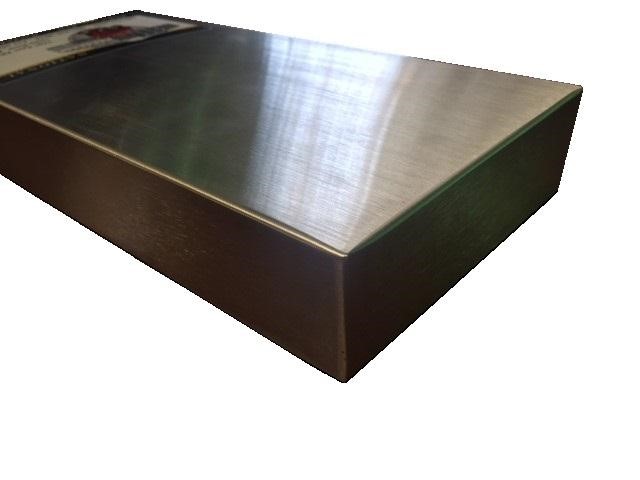 Covid has been on everyone's minds for well over a year now, and the pandemic has really put a premium on raising the standards for cleanliness and safety in all industries. But the foodservice industry has had high standards in place for years, and is accustomed to adapting to changes. There are billions of bacteria and microorganisms around us everywhere we go, and even after we win the battle with Covid-19, there will be more to follow!
National Custom Hollow Metal has been the leading manufacturer of top quality stainless steel doors and frames for over 40 years, and we take pride in our products and service. All of our products are manufactured right here in the USA by the most experienced and skilled craft professionals. When cleanliness is a must, we offer custom built two, three, and four-sided box doors in both standard and custom sizes.
All of our box doors feature seamless welds and are easy to keep immaculately clean. They are corrosion resistant, and built to last. The seamless welding eliminates the hiding spaces that microbes and bacteria can find in the grains of a conventional welded top channel. Just clean the doors normally with your choice of disinfectant, and your doors will always look as clean and new as the day they were delivered and installed. Our box doors are available in your choice of polystyrene or honeycomb cores. Honeycomb cores are available with 20 minute, 45 minute, and 90 minute Warnock-Hersey fire labeling.
All NCHM orders come with Quik Ship service, and we also offer expedited shipping options if you're on a tight deadline. Our team will work with you every step of the way to help you with your order, and offer just in time delivery. Most importantly, our team members all share the same commitment to legendary customer service. At NCHM, The Difference is Quality!
If you have any questions, or would like a quote in two hours or less, contact us online, or at 800-334-3070.