TrustShield offers premium radiation confinement at value pricing!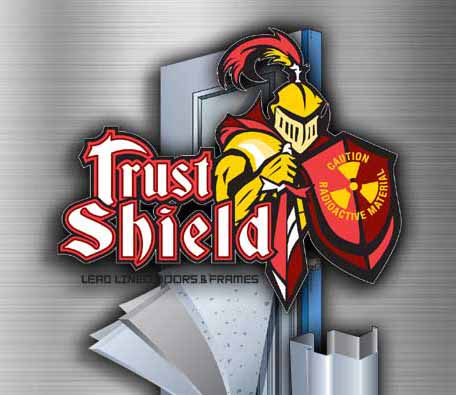 Since the Covid Pandemic, everyone has paid a lot more attention to cleanliness and the spread of airborne pathogens. But in the healthcare industry, rigorous standards for cleanliness and sanitation have always been standard. And since most hospitals and clinics use some form of nuclear medicine, their facilities also need to have the infrastructure that they need to keep their patients and workers secure. That's where our team at National Custom Hollow Metal comes in!
For the ultimate protection from radiation contamination, our TrustShield lead-lined doors and frames can't be beat! We offer Lead Lined doors in 16, 14 or 12 gauge galvanneal or 16, 14 or 12 gauge stainless steel construction with a continuous sheet of lead from 1/32″ thick up to 1/8″ thick, laminated to the door skin and a sheet of high density polystyrene. The lead sheet extends the full width and height of the door, with the thickness of the lead shielding to be equal to that of the adjacent wall. Lead lined doors can be built at 4′ 10 1/2″ x 12'0″ with 1/16″ lead and 4'10'/2″ x 8'0″ with 1/8″ lead, and all doors have continuous 14 gauge channels installed around the perimeter as reinforcement to ensure years of trouble-free service. TrustShield doors and frames can be manufactured with UL or Warnock-Hersey fire resistance labeling up to 1-1/2 hours with maximum thickness of 3/32″.
At NCHM, when we say "The Difference is Quality," we mean it! Every door and frame that we sell is manufactured right here in the USA by the most skilled craft professionals in the industry. All of our doors are custom built to your exact specifications, and subjected to a multi-point inspection process before we ship the order.
And when it comes to shipping our products, tell us when you need your doors, and we'll have them shipped directly to your jobsite. Most importantly, you can always order with confidence, because we stand behind every order with a 100% satisfaction guarantee!
If you have any questions, or would like to receive a quote, contact us online, or give us a call at 800-334-3070. We return all quotes in two hours or less!