With cleanliness standards at an all time high, box doors are a must for your restaurant!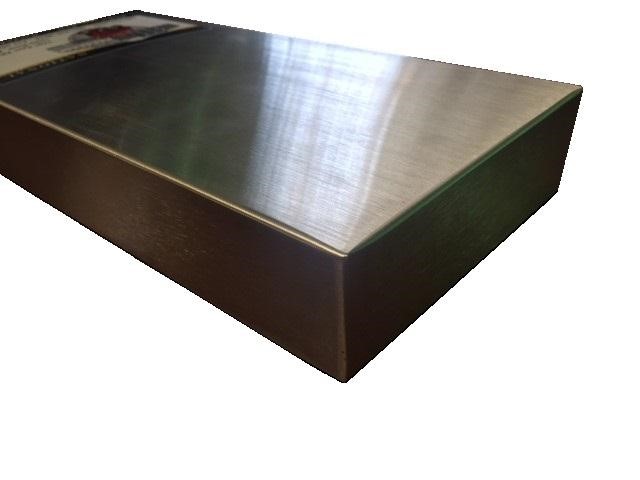 The COVID 19 Pandemic is still very much a reality, and vaccines or not, the new standards for cleanliness are here to stay. The best defense against the billions of microscopic bacteria out there determined to make us all sick is a good offense, and box doors are a great investment in the health and safety of your employees and customers.
National Custom Hollow Metal has been manufacturing and shipping top quality stainless steel doors and frames to distributors for over four decades, and every product that we sell is built to order. We're proud to offer three-sided box doors for facilities that need to maintain the highest standards for cleanliness. All of our three sided box doors feature seamless welds on three sides, and are easy to clean and maintain. The welded grain of the doors' top channel is a popular hiding space for bacteria and viruses, but with box doors all that you will ever have to do is follow your standard cleaning and sanitation protocols, and your customers and employees will be safe. All of our stainless steel doors and frames are corrosion resistant and practically maintenance free, and we guarantee that they will outlast any building in which they are installed.
Our three sided box doors are available in both standard and custom sizes, and your choice of polystyrene or honeycomb cores. Honeycomb cores are available with 20 minute, 45 minute, and 90 minute Warnock-Hersey fire labeling. We make it a point to stay current on the standards for all industries that use our products, and if you ever need help knowing what to order, legendary customer service is our specialty. Fast shipping is standard at NCHM, and we offer free Quik Ship service on all orders. And if you're really on a tight schedule, we also offer expedited shipping options such as Hot Rush and Walk Thru service. Just let us know when you need your doors and where you need them sent. We'll take it from there!
If you have any questions, or would like a rapid quote, contact us online, or at 800-334-3070.