Need a clean work environment? NCHM offers custom box doors!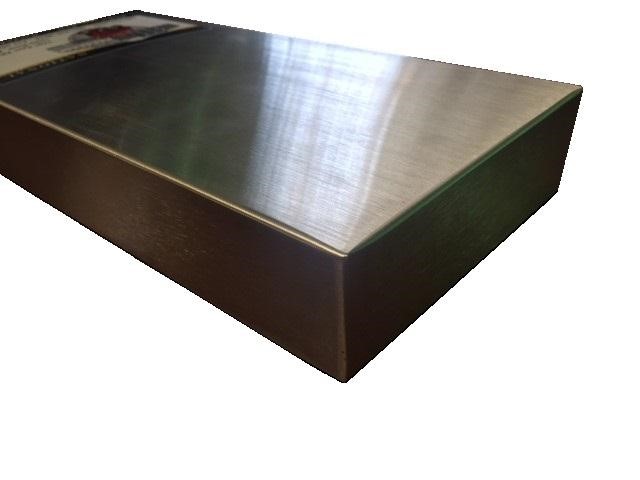 No matter where we go in this world, we're surrounded by billions of microscopic bacteria. Some of it is good for us, and some of it can make us very sick, even in trace amounts. That's why it's important to our safety that we maintain rigorous standards for our personal hygiene, and keep our homes and businesses clean. And for many other businesses, such as restaurants, commercial foodservice companies, research facilities, and healthcare providers, the stakes couldn't be higher.
National Custom Hollow Metal has been manufacturing and shipping top quality stainless steel doors and frames to distributors for over four decades. Every product that you order from us is custom-built to your exact specifications by the most experienced manufacturers in the industry, and shipped on your schedule. We're proud to offer three-sided box doors for facilities that need to remain immaculately clean at all times.
Our three sided box doors are available in both standard and custom sizes, and your choice of polystyrene or honeycomb cores. Honeycomb cores are available with 20 minute, 45 minute, and 90 minute Warnock-Hersey fire labeling. All of our three sided box doors feature seamless welds on three sides, and are easy to clean and maintain. You won't have to worry about undetected bacteria and viruses being lodged in the welded grain of the doors' top channel. All that you have to do is follow your standard cleaning and sanitation protocols, and your customers and employees will be safe.
At NCHM, fast shipping is standard, and we offer free Quik Ship service on all orders. And if you're really on a tight schedule, we also offer expedited shipping options such as Hot Rush and Walk Thru service. Your doors and frames will be carefully crated for shipping, and you can always order with confidence, because your satisfaction is guaranteed!
If you have any questions, or would like a rapid quote, contact us online, or at 800-334-3070.