Three great reasons to invest in DefendDoor Doors and Frames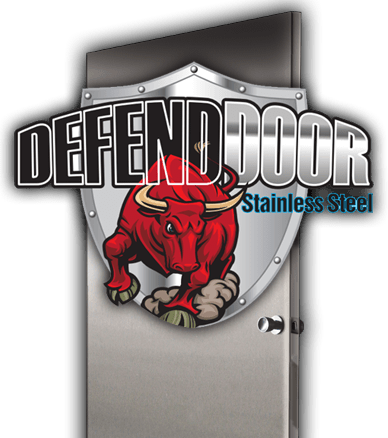 Whether it's new construction or renovation, you always owe it to yourself to insist on quality materials. If you settle for anything less than the best, people will be able to tell. You can also run the risk of encountering long term problems, even through routine usage.
When it comes to custom hollow metal doors and frames, our team at National Custom Hollow Metal has been partnering with distributors for four decades and counting to provide a wide variety of quality products. We offer a wide selection of doors and frames, and every product that we sell is custom-built to your exact specifications. Our bestselling product line is DefendDoor, which combines style and durability. Here are just a few of the reasons why they're such a great investment:
DefendDoor Doors and frames are built to last-When you install DefendDoor products, we guarantee that they will outlast any building in which they are installed! The doors are all internally reinforced with continuous 16 gauge stainless steel rails that span the entire height of the door on both the hinge and lock stiles, and across the top and the bottom. We also mortise and reinforce our doors with 7-gauge hinge reinforcements, and include 16-gauge box-type lock reinforcements. Finally, we enclose the complete unit with 14-gauge steel, perimeter channels, spot-welded at 8″ on center.
Custom is standard-All of our products are built to order in sizes up to 4′ 10 1/4 wide and 12'0" high in either 304 or 316 #4 finish, and frames up to 10'0" wide and 12'0" high. You have your choice of polystyrene, honeycomb, or vertically stiffened cores, and 20 minute, 45 minute, 90 minute, and three hour Warnock-Hersey fire door labeling. Most importantly, we don't start manufacturing your doors and frames until you complete your order!
Industry-leading turnaround times-At NCHM, fast is standard, and all orders come with free Quik Ship service. You'll have your frames shipped in two weeks, and your doors in three weeks. And if that's not fast enough for you, we also offer expedited shipping options, including our Hot Rush and Walk Thru service!
If you have any questions, or would like a rapid quote on doors and frames, contact us online, or at 800-334-3070.