Silence is golden, and our STC doors are a great way to reduce noise pollution in your workspace!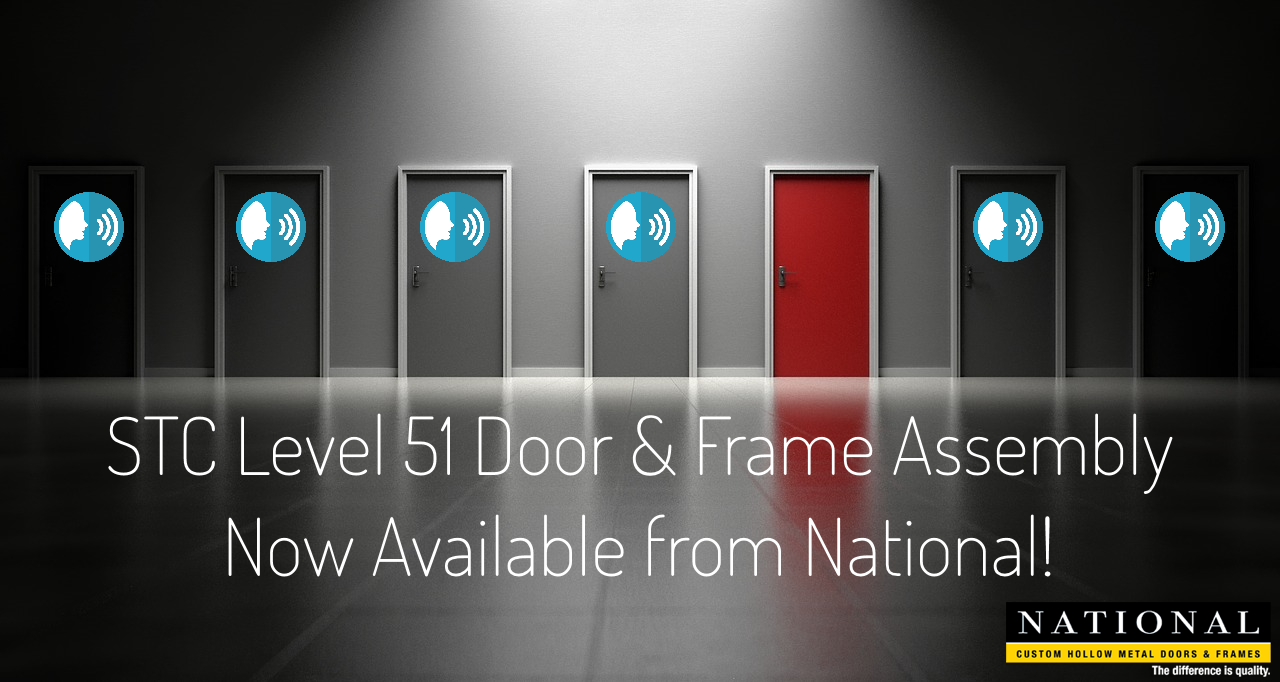 Excess noise can be a big problem, no matter where a business, school, or government office is located. External noise from traffic, trains, and aircraft can be overwhelming at times, and the employees and customers that occupy a building can make plenty of noise on their own. Some people are better than others at tuning out excess noise, but most people will agree that they're much more productive in a quiet workspace.
National Custom Hollow Metal has been producing premium custom stainless steel and galvanneal doors and frames for over four decades, and we've recently added several new product lines. One of our newest products is Sound Transmission Control (STC) doors with an STC 51 rating. STC doors are rated on a scale ranging from 20 to 60, which rates the abilities to suppress excess noise. Doors with an STC rating of 20 can reduce the sounds of normal speech, and doors with a rating of 50 or more can make loud voices virtually inaudible. STC doors are in widespread use by recording studios and musical performance venues, but they also have many other great uses. Hotel guests can get a better night's sleep, downtown businesses can enjoy a quieter work environment, and confidential discussions held in conference rooms will be immune to eavesdropping.
Our STC doors are custom built in any size up to 4' x 9', and are available with your choice of stainless or galvanneal 14 or 16 gauge steel. We currently offer single entry doors and frames built to order as a complete assembly that's installation ready, and they feature a proprietary acoustic core with state-of-the-art noise suppression technology. Sound waves and audio reverberations are redirected and absorbed, and will never make it to the other side of the door. This technology was created through extensive research and development, and isn't available from any other manufacturer.
Fast shipping is always standard at NCHM, and we offer Quik Ship service on all orders. And if you're really in a hurry, we also offer expedited shipping. We're committed to providing legendary customer service on all orders, and our products are manufactured by the most skilled craftsmen in the industry!
If you have any questions, or would like to receive a rapid quote on STC doors, contact us online, or at 800-334-3070.