For the ultimate peace of mind, NCHM offers custom ballistic doors!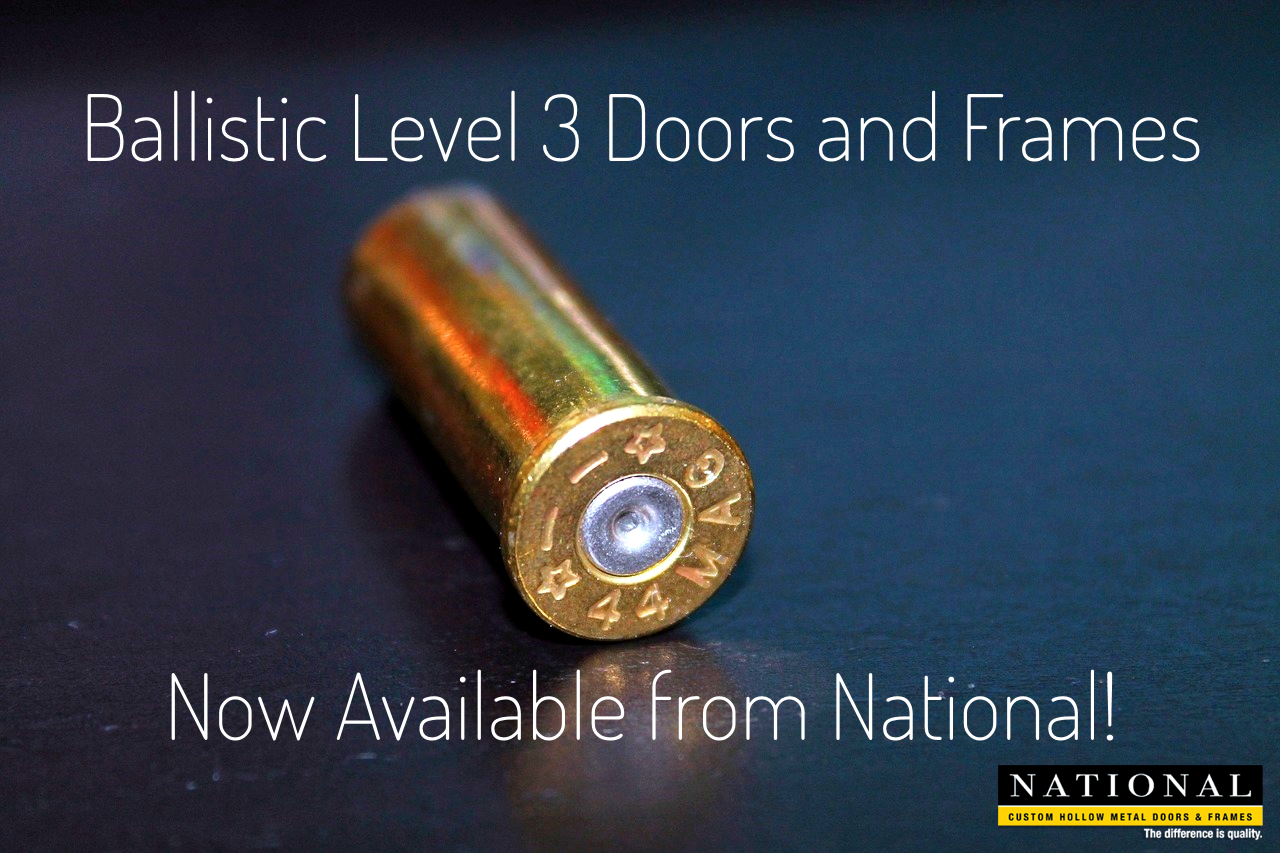 If you regularly follow the news, you've become accustomed to regular stories about heavily armed gunmen going on surprise shooting sprees. In many cases, the shooters are disgruntled employees seeking revenge, but just as often, their targets are selected completely at random. The only thing that the shooters seem to have in common is that they're highly motivated, they depend on the element of surprise, and can inflict a lot of casualties before the police arrive. The only thing that their victims have in common is that they never thought that it could possibly happen to them.
At National Custom Hollow Metal, we believe that all people are basically good, but understand the importance of being prepared for the worst. That's why we now manufacture and distribute custom level 3 ballistic doors that can stop a .44 magnum round! Here are just a few of the reasons that our ballistic doors are a great investment:
Peace of mind-Every NCHM product is guaranteed to outlast the buildings in which they're installed, and our ballistic doors are no exception! In the highly unlikely situation that your clients encounter a surprise attack, they will be protected: the shooter can huff and puff all that he wants, but will never be able to blow the door in!
All doors are custom built-When you order from NCHM, you will never receive a mass-produced product that has sat on a pallet in a warehouse for months. Every ballistic door and frame that we manufacture is built to order from your choice of A40 or A60 Galvanneal Steel, 304 or 316 Stainless Steel, or cold rolled steel in custom sizes ranging from 2'0" x 6'8" to 5'0" x 12'0." We can also build custom 12 gauge frames to a maximum size of 12'0" x12'0."
Easy long-term maintenance-One of the great benefits of our stainless steel products is that they are as attractive as they are durable, and couldn't be easier to maintain. Our stainless steel doors and frames are corrosion-resistant, and the only long term maintenance that they ever require is occasionally wiping them down with water.
If you have any questions, or would like to receive a rapid quote, contact us online, or give us a call at 800-334-3070.