NCHM can build 4 sided box doors to your exact specifications!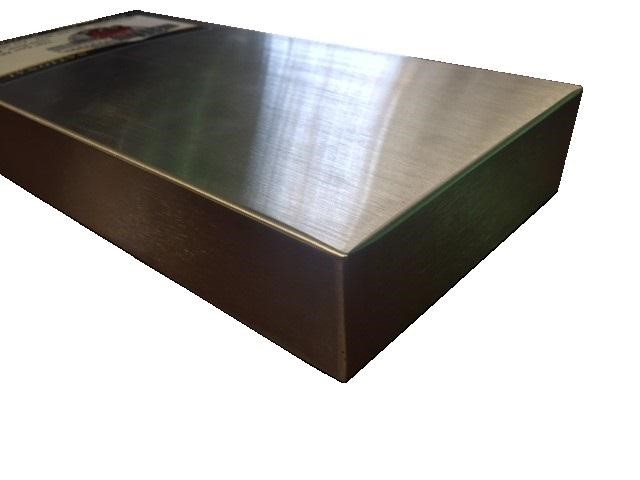 Many distributors are experiencing an increasing demand for box doors, and for very good reasons. They're durable, look great, are practically maintenance free, and offer the fire door labeling that their clients require. They're also surprisingly affordable, and our team at National Custom Hollow Metal offers industry leading turnaround times on all orders (and expedited shipping options for distributors that are facing tight deadlines).
When you place an order from NCHM, you can always buy with confidence, because we're never satisfied until you are. Our team of talented craftsmen are the best in the business, and all share our commitment to providing legendary customer service on every order. The doors that you order will be built to your exact specifications, and come in both standard and custom sizes. We're always a phone call away if you have any specific questions. Here are a few of the reasons why our 4 sided doors are in such high demand:
Fire Labeling and custom cores-Our 4 sided doors come with your choice of polystyrene and honeycomb cores, and several labeling options. Your doors can be manufactured to meet 20, 45, and 90 minute Warnock-Hersey fire door labeling requirements on doors manufactured with a polystyrene core, and a 3 hour rating on doors manufactured with a honeycomb core.
Fully Seamless Welds on all four sides-Your employees and clients will appreciate the finished look that comes from quality craftsmanship. We also grind the hinge and strike sides of the doors to a smooth finish.
Corrosion resistance-Your 4 sided doors are practically maintenance free, and only require an occasional wipedown to maintain their appearance.
If you're interested in more detailed information about our 4-sided box doors, you can find the spec sheets and technical information here. Please also feel free to contact us online, or give us a call at (800) 334-3070 any time that you have questions, or would like a rapid quote!