Need to create a quiet environment? NCHM can manufacture STC doors to your exact specifications!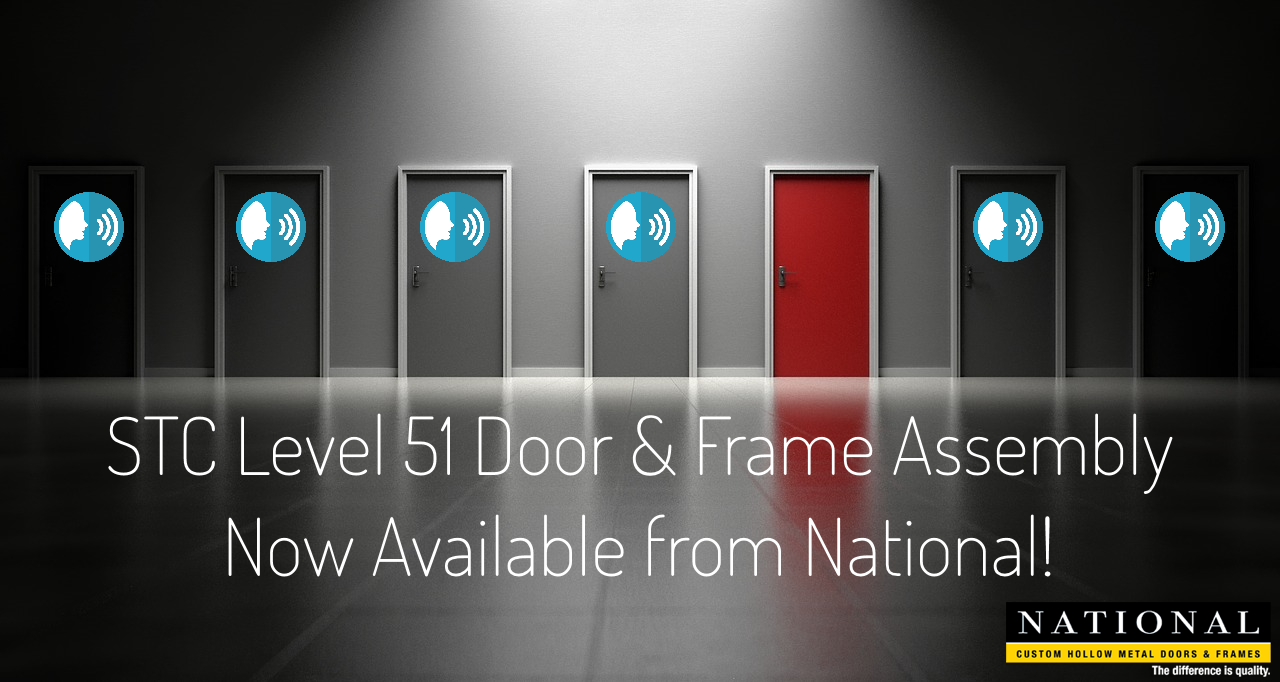 Most city dwellers are used to the constant sound of traffic noise, and most office dwellers are used to the "dull roar" created by their co-workers as they type and talk on the phone. Some people cope with the noise better than others, but most prefer a quiet work environment. And for businesses such as recording studios and music performance halls, controlling noise is crucial.
For over four decades, National Custom Hollow Metal has been partnering with distributors to custom-build top quality stainless steel doors and frames. Every product that we sell is custom-built by the most experienced team in the industry, and built to last. In response to client demand, we now manufacture and ship Sound Transmission Control (STC) doors with an STC 51 rating.
The STC rating scale ranges from 20 to 60, which is a measure of the door's noise suppression capabilities. Doors with an STC rating of 20 can reduce the sounds of normal speech, and doors with a rating of 50 or more have the ability to render loud voices almost completely inaudible. Our STC doors feature a proprietary acoustic core exclusive to NCHM. The core features state-of-the-art technology that redirects and dissipates sound waves and audio reverberations. This technology is great for recording studios, but has many other practical uses. Hotel guests can count on a quiet night of restful sleep, students will have less distractions in the classroom, and confidential office conversations won't be overheard by would-be eavesdroppers.
We can custom build your STC doors with your choice of stainless or galvanneal 14 or 16 gauge steel, in any size that you need up to 4' x 9'. We currently offer single entry doors and frames as a complete, ready to install assembly that comes with 4 ½ or 5 inch heavyweight hinges and smoke seals. We offer free Quik Ship service on all orders, and expedited shipping options for distributors under a tight deadline.
If you have any questions, or would like to receive a rapid quote on STC doors, contact us online, or at 800-334-3070.