Need a clean work environment? Three sided box doors can help!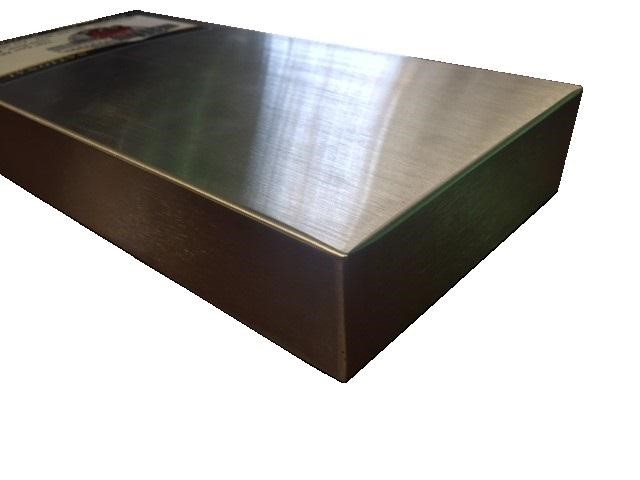 There are many industries that implement highly rigorous cleanliness standards at all times, for very good reasons. For starters, restaurants, cafeterias, and other foodservice operations willingly subject themselves to those standards for the benefit of their customers' health and safety. The same can be said for medical facilities, research laboratories, and pharmaceutical manufacturers. If microscopic bacteria is accidentally introduced into those sterile environments, the consequences can be disastrous.
The good news is that National Custom Hollow Metal now offers three-sided box doors that will be custom-built to your specifications by the most experienced and customer focused manufacturers in the business. Like all of our products, your box doors will be built to your exact specifications, and you'll never have to take a chance on mass-produced doors and frames that have been sitting on a pallet in a warehouse for months at time. Once we get your order, we get right to work, and offer Quik Ship service standard on all orders!
Our three-sided box doors feature seamless welds on three sides, so you'll never have to worry about keeping them clean, or accidentally leaving undetected bacteria and viruses in the welded grain of the doors' top channel. All that you have to do is carry out your standard cleaning and sanitation procedures, and you won't have any trouble maintaining a spotlessly clean facility.
Your three sided box doors are available in standard and custom sizes, and come with your choice of polystyrene or honeycomb cores. When you select the honeycomb cores, you can specify 20 minute, 45 minute, and 90 minute Warnock-Hersey fire labeling.
For more information, click here to preview an overview of our 3-sided doors, and click here to review a detailed spec sheet. Every member of our team at NCHM shares a deep commitment to total customer satisfaction, and we offer industry-leading turnaround times on all orders!
If you have any questions, or would like a rapid quote, contact us online, or at 800-334-3070.