Now available from NCHM: STC Doors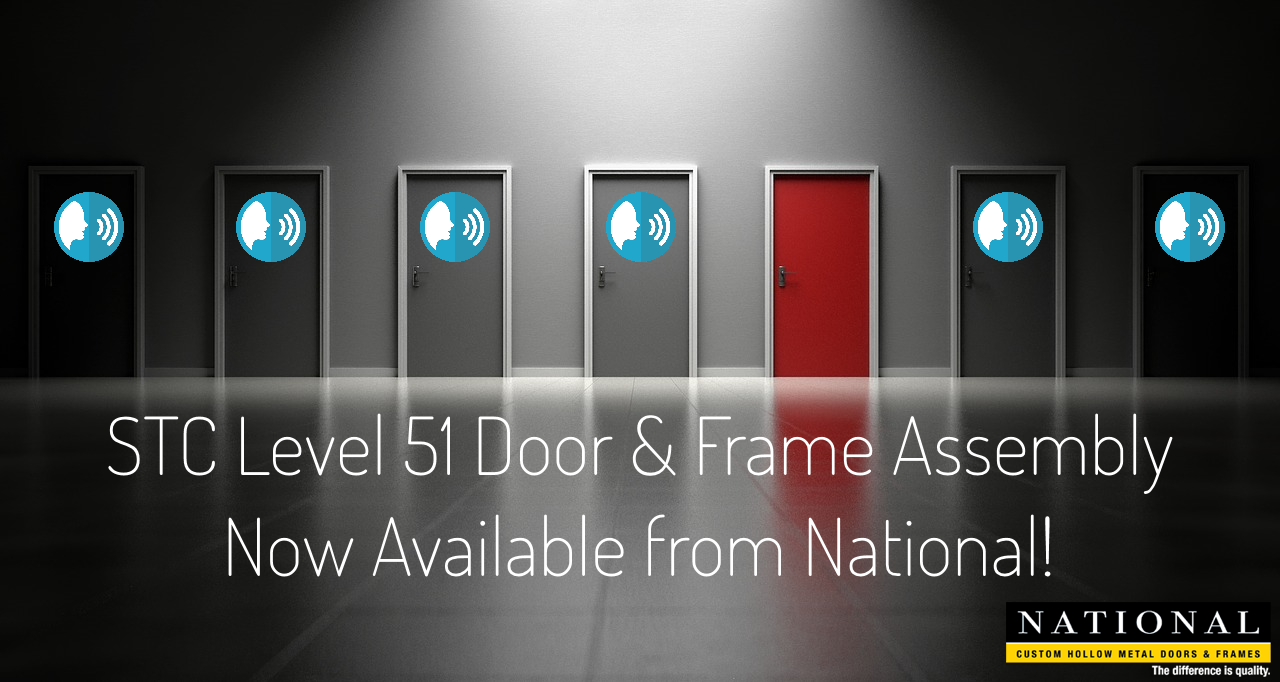 Facilities like recording studios and musical venues are built with a variety of noise-cancelling qualities, to establish an effective environment for their work. They need to be able to keep outside noises out, and they also need to keep their own noises contained as a courtesy to their neighbors. But the truth is that most offices, schools, and hotels are highly vulnerable to "noise pollution," both from exterior locations, and from the employees and customers that use the space.
Our team at National Custom Hollow Metal is proud to now offer Sound Transmission Control (STC) doors with an STC 51 rating, built to order by the most experienced manufacturers in the industry. Our STC doors are custom built in any size that you need up to 4' x 9', and are available with your choice of stainless or galvanneal 14 or 16 gauge steel. We currently offer single entry doors and frames as a complete assembly, ready to install upon delivery, and comes with 4 ½ or 5 inch heavyweight hinges and smoke seals.
STC doors are rated on a scale that ranges from 20 to 60, which is a measure of their noise suppression capabilities. Doors with an STC rating of 20 can reduce the sounds of normal speech, and doors with a rating of 50 or more have the ability to render loud voices almost completely inaudible. Your clients will enjoy a much more quiet work environment, even if their offices are located near a train track, highway, or airport. This is also a great benefit for businesses looking to keep "prying ears" from hearing confidential discussions in their conference rooms. The secret is that STC doors from NCHM are manufactured with a proprietary acoustic core that's not available from other manufacturers. The core features state-of-the-art technology that redirects and absorbs sound waves and audio reverberations, and prevents them from being transmitted through the door.
Like all of our products, our STC doors come with standard Quik Ship service, and we also offer expedited shipping options as needed. And, most importantly, we stand behind all orders, and aren't satisfied until you are!
If you have any questions, or would like to receive a rapid quote, contact us online, or give us a call at 800-334-3070.