NCHM Featured Product: 4-Sided Box Doors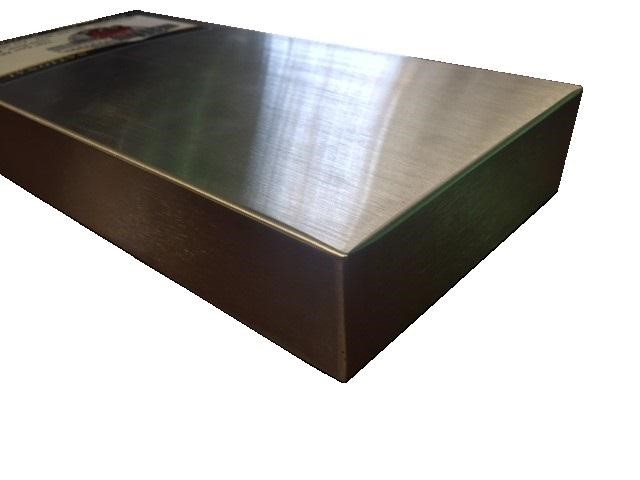 When you place an order with National Custom Hollow Metal, you know that you can always expect premium quality stainless steel doors and frames custom-built to your specifications. Our distributors count on us to deliver orders on time, and at a price that they can afford, and we enjoy forming long-term relationships with them and growing together.
With so many choices of custom-built doors and frames available, it's very important to us to provide our clients with the resources that they need to make informed decisions on every order. For your convenience, we offer a large section of technical spec sheets for our most popular products here, and if you're interested in more information about our 4-sided box doors, you can find the spec sheet here, and the detailed specs here. But it doesn't stop there! Every member of our team is committed to providing legendary customer service, and we're always a phone call away when you have specific questions! Here are a few of the great benefits of our 4 sided box door products:
Quality Craftsmanship-Every 4-sided box door features seamless welds on all four sides for a look that is as beautiful as it is tough, meeting the highest standard of cleanliness. We also grind the hinge and strike sides of the doors to a smooth finish.
Fire Labeling-Our 4-sided seamless door products can be 20, 45, and 90 minute Warnock-Hersey rated for polystyrene core. Honeycomb core can additionally be 3 hour rated.
Service after The Sale-Reputations take decades to earn, and one bad order to lose, which is why we protect ours at all costs. Our team will do whatever it takes to make sure that you're completely satisfied with every order!
For more information, contact us online, or at (800) 334-3070.