NCHM Now Offers STC Doors!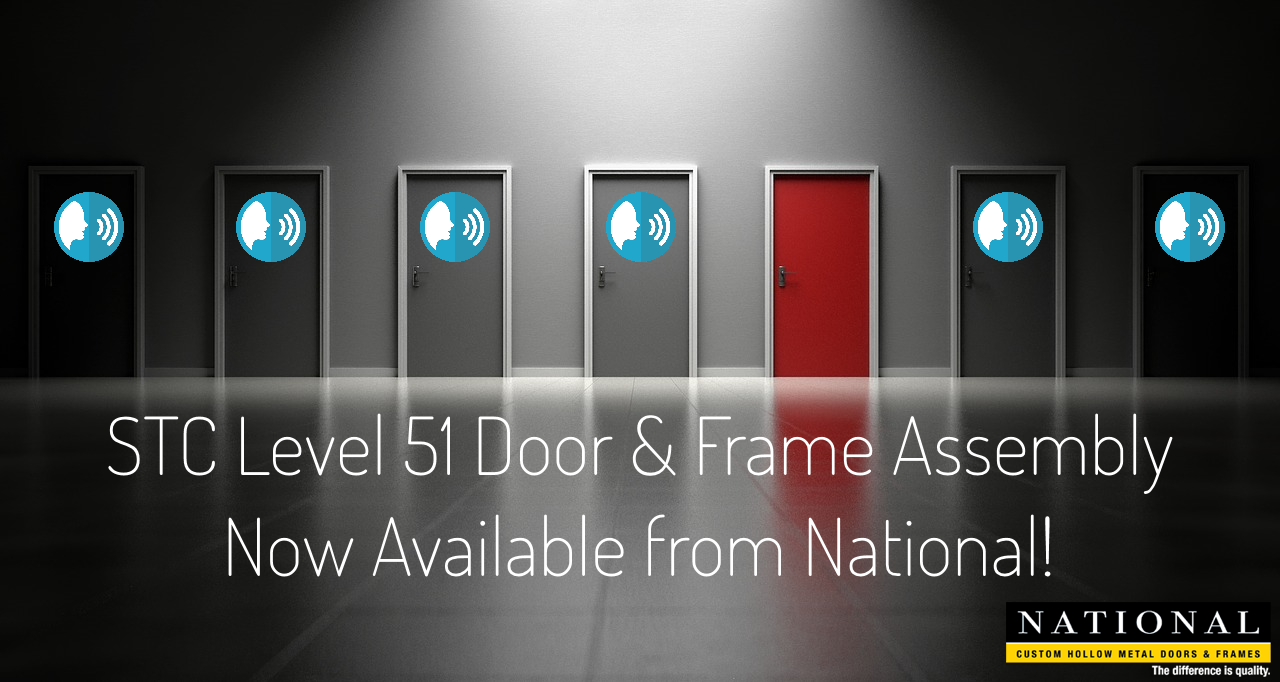 Running an efficient business, school, or government office requires minimizing distractions, and one of the most common problems is noise pollution. This is particularly true for buildings located close to highways, airports, and railroad tracks, but any area where large amounts of people work together is going to frequently get noisy. There are also many places where soundproofing a room is important, such as recording studios, music rehearsal spaces, hotels, and conference rooms. Fortunately, installing Sound Transmission Control (STC) doors is a highly effective way to reduce excess noise, and create additional privacy for meetings where confidential information is being discussed.
National Custom Hollow Metal now offers custom doors and frames with an STC 51 rating. STC doors are rated from 20 to 60, depending on their ability to suppress noise. A rating of 20 is effective at slightly reducing the sound of normal speech, and a rating of 50 or more is effective at making very loud noises almost completely inaudible. The reason why the STC doors are so effective is that they come with a proprietary acoustic core sourced exclusively for NCHM. The core redirects and absorbs sound waves, and prevents them from being transmitted to the other side of the door.
Our STC doors are custom built to order, and come with standard Quik Ship service. STC doors are available in custom sizes up to 4' x 9', and you have your choice of stainless or galvanneal 14 or 16 gauge steel. We currently offer single entry doors as a complete assembly, which includes 4 ½ or 5 inch heavyweight hinges and smoke seals.
If you have any questions, or would like to receive a rapid quote, contact us online, or give us a call at 800-334-3070.