Three important reasons to install Ballistic Doors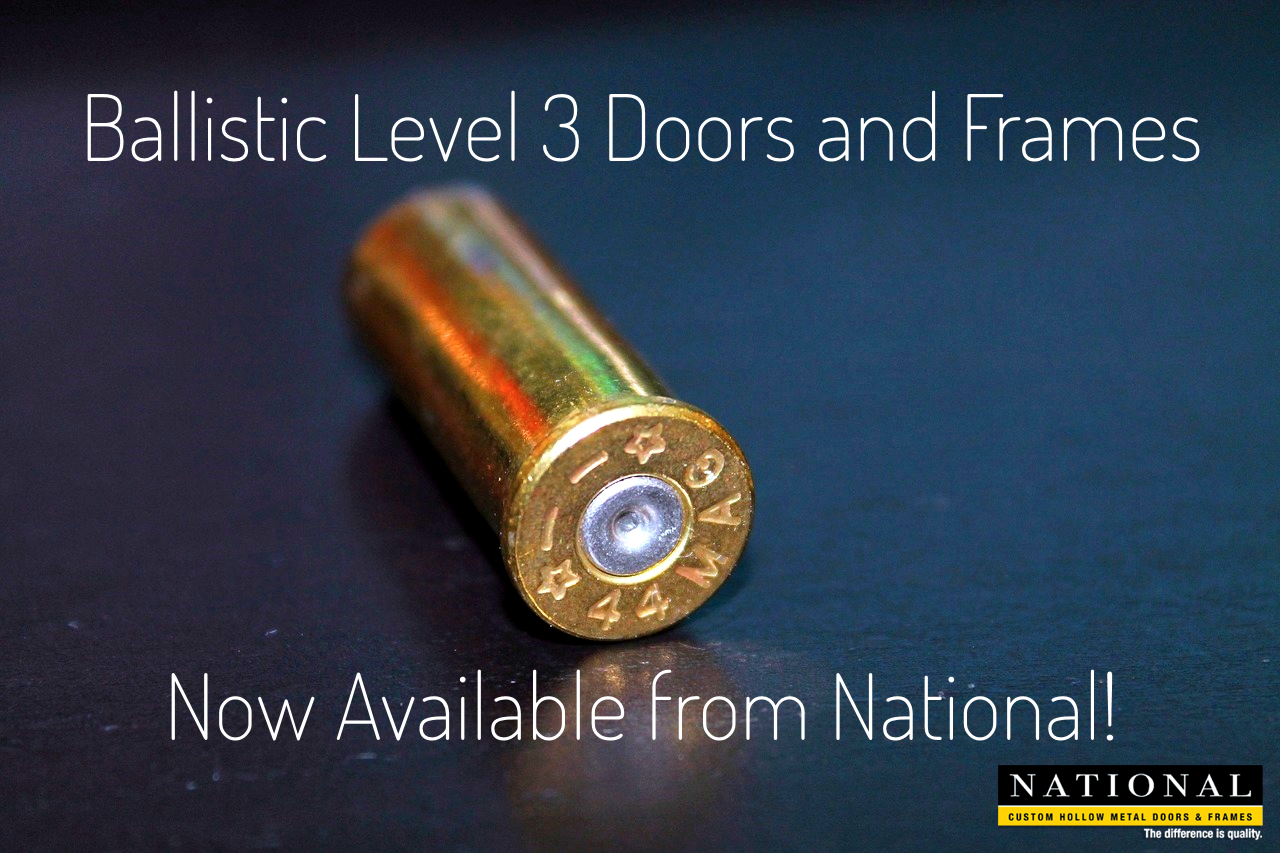 No one ever believes that it will happen to them, but it's hard to ignore the fact that there seems to be no end in sight to unexpected shooting sprees that claim mass casualties. Most of the attackers seem to appear out of nowhere, and manage to inflict a lot of damage before the police have time to respond. The unfortunate reality is that all schools, businesses, and government offices must now to take many additional precautions to stay safe.
The good news is that our team at National Custom Hollow Metal is now manufacturing custom Level 3 ballistic doors so that our distributors can help their clients prevent attacks before they happen. Our ballistic doors come with most of the same features as our standard stainless steel and galvanneal doors, as well as one additional feature: the ability to stop a .44 magnum round! Here are just a few of the benefits that come with installing ballistic doors:
Security-There's nothing quite like the peace of mind that comes from being ready for anything. All of our stainless steel doors and frames are guaranteed to outlast the buildings in which they are installed, and our ballistic doors are no exception. No matter how hard that a would-be attacker tries, he's not going to get in!
Customization-Our ballistic door products are available in your choice of A40 or A60 Galvanneal Steel, 304 or 316 Stainless Steel, or cold rolled steel in custom sizes ranging from 2'0" x 6'8" to 5'0" x 12'0," and we can build custom 12 gauge frames to a maximum size of 12'0" x12'0."
Style-There's nothing wrong with being prepared for emergency situations, but fortunately, those situations are very rare. That's why it's important to us that our ballistic doors are as attractive as they are durable, and that they don't make a building look like a maximum security prison. Our doors are corrosion-resistant, and the only long term maintenance that they will require to maintain a factory new appearance is occasionally wiping them down with water.
If you have any questions, or would like to receive a rapid quote, contact us online, or give us a call at 800-334-3070.