NCHM Featured Product: 3 Sided Box Doors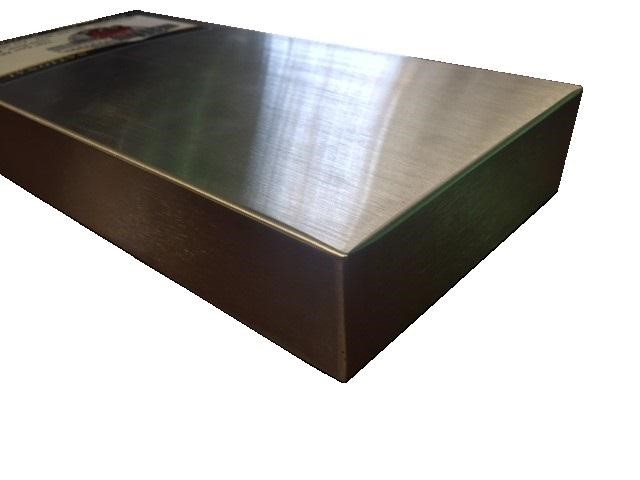 For four decades and counting, National Custom Hollow Metal has been providing distributors throughout the United States with premium quality stainless steel doors and frames. Every product that you order is custom-built by the industry's most well-trained and customer-focused manufacturers, and you'll never have to worry about the doors that you order sitting in a warehouse for months before they're shipped to you. At NCHM, custom is standard, and we offer the quickest shipping times in the business.
It's important to us that our distributors are always able to make informed decisions about the products that they order, which is why we've recently updated our website to include spec sheets for many of our most popular products. You can find an overview of our 3-panel doors here, and a detailed spec sheet here. And, as always, when you have specific questions, our team is always a phone call or mouse click away. Here are a few of the great features of our 3-sided box doors:
Seamless Welds on Three sides-For industries such as foodservice or the pharmaceutical industry where sanitation is absolutely essential, 3-sided box doors are a great choice. You'll never have to worry about microscopic bacteria getting lodged in the welded grain of the doors' top channel, and maintaining industry-mandated cleanliness standards will be easy.
Custom Cores-All of our three-sided door products are available with polystyrene or honeycomb cores.
Custom Labeling-We will always make sure that you're in compliance with safety standards and building codes. We also offer 20 minute, 45 minute, and 90 minute Warnock-Hersey fire labeling for doors with polystyrene cores and 3 hour labeling additionally on honeycomb cores.
Service after The Sale-Most importantly, you can always order with confidence, because we stand behind every product that we sell. If any part of your order isn't right, let us know right away!
For more information, contact us online, or at (800)334-3070.