Industry Veteran Joins NCHM as Vice President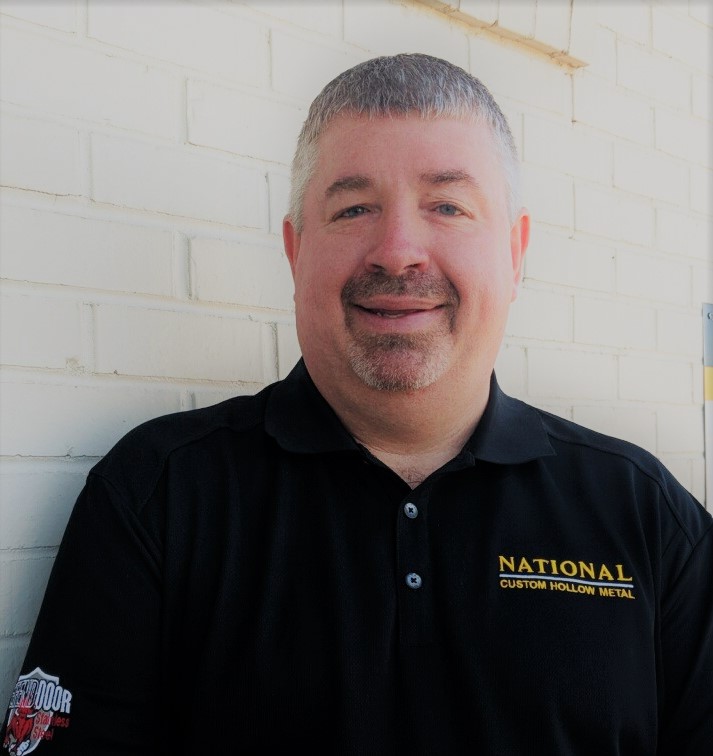 Since we opened our doors for business a little over 40 years ago, National Custom Hollow Metal has grown to become the southeast's leading provider of premium quality custom stainless steel doors and frames. We owe our success to many factors, including great products, fast shipping, a commitment to legendary customer service, and, most importantly, hiring great people. That's why we're so excited to announce Chuck Duncan as our new Vice President of Sales and Marketing!
Chuck brings a wealth of experience to the company, including over 10 years in the hollow metal industry and over 20 years of sales and marketing experience. His experience developing and driving sales in diverse industries is going to be a major asset as we work to achieve our long-term goals, and his track record for keeping a team motivated is second to none. With Chuck directing key company initiatives and ensuring alignment and collaboration amongst our sales, technical, and operations staff, the sky is truly the limit at NCHM!
Chuck will be on the road soon, engaging with our existing customer accounts and working to further develop relationships. NCHM has worked hard to develop a reputation for exceptional service and personalized attention to clients, and Chuck will be our representative in the field, proactively reaching out to customers, and finding ways to better address their long-term needs. He will also be assessing customers' satisfaction with NCHM products and services, and will actively seek opportunities for improvement when filling future orders. At National Custom Hollow Metal, Our Difference is Quality, and our guiding principles include shipping on time, every time, and developing long-term trusting partnerships. Chuck Duncan understands these principles well, and we couldn't be prouder to welcome him to the team!
If Chuck or any of our other team members can help you with a specific product question, contact us online, or at (800) 334-3070. We offer an extensive range of products including custom-crafted stainless steel and galvanneal metal doors and frames, lead lined doors and frames, and pocket and arched doors and frames. Whether destined for heavy-duty industrial environments, hospitals and laboratories, or basic commercial storefronts, our doors are expertly crafted to your exact specifications out of materials specifically chosen for their superior durability, appearance and ease of operation. We offer Quik Ship service standard on all orders, and expedited shipping options when you're really in a hurry!