We're Expanding Our Production Equipment to Better Serve You!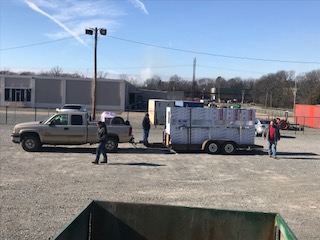 At National Custom Hollow Metal, we pride ourselves on manufacturing premium custom made steel doors in Little Rock. But the industry continues to change, and we're staying ahead of the curve by aggressively updating the equipment at our Little Rock manufacturing facility.
Through our Capital Equipment investments strategy, we're modifying our plant to enable a significant increase in output, and we've invested in state-of-the-art machinery to continue manufacturing stainless steel doors and frames that meet the high standards that our clients continue to insist on.
To help expedite DefendDoor orders in both standard and custom sizes, we've deployed dedicated resistance welders for stainless steel door and frame hinge reinforcements to provide consistently even welds in less time, and a robotic door seam welder to ensure clean and consistent welds in a fraction of the time it would take even the most skilled human operator.
NCHM is committed to quality and service, and we are proud of the reputation we've built as a top quality steel doors manufacturer. We're the industry leader in quality and service, and offer the shortest lead time requirements in the industry. We strive to offer the finest hollow metal door products on the market, and through constant research and innovation, we continue to make our product lines more diverse and our products better and better.
The future couldn't be brighter at NCHM, but the one thing that will never change is our commitment to quality products, and legendary customer service.
Give us a call today at (800) 334-3070 or contact us online and let us know how we can serve you!