Why TrustShield is the One to Choose for Radiation Protection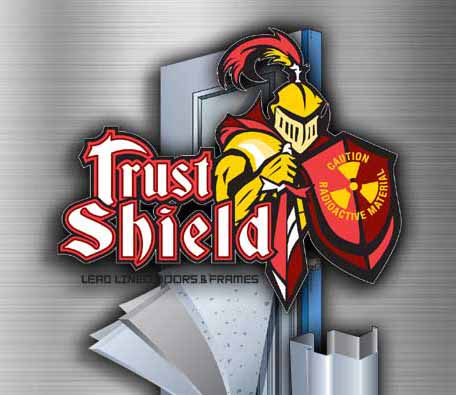 Technological developments in modern medicine over the past century have been nothing short of miraculous. Because of advances in surgical procedures, trauma care, and general health maintenance, modern medicine is light years ahead of anything that we could have possibly imagined 100 years ago. Many of our greatest advances have been in diagnostic procedures utilizing X-Ray and Gamma ray imaging.
Those advances could not have been safely developed without lead lining to shield medical personnel from X-Ray and Gamma ray radiation. Both are reasonably safe for humans in small amounts, but can have cumulative effects for technicians that are exposed on a daily basis. Proper radiation shielding is an essential part of ensuring the safety of the personnel that operate X-Rays or administer radiation therapy.
When protection is a must, medical professionals trust the name TrustShield® from National Custom Hollow Metal, because the doors and frames that we manufacture provide an impenetrable barrier to radiation contamination. The radiation shielding doors and frames that we manufacture are built to the most uncompromising specifications for strength, durability, and top-to-bottom/side-to-side radiation shielding, all of which will stay in place for as long as the doors are in service.
Lead-lined frames are available in the same material as our lead lined doors, and both doors and frames can be manufactured with UL or Warnock-Hersey fire resistance labeling up to 1-1/2 hours with maximum thickness of 3/32″. Our doors can be built in standard or custom sizes up to at 4′ 10 1/2″ 12'0″ with 1/16″ lead shielding and 4'10'/2″ 8'0″ with 1/8″ lead shielding. Our frames can be built out of 16, 14 or 12 gauge galvanneal or stainless steel in standard and custom sizes up to 10'x 12'.
When your specifications demand superior radiation protection, call NCHM at (800) 334-3070 or contact us online. At NCHM, the difference is quality!