What's The Value in Stainless Steel?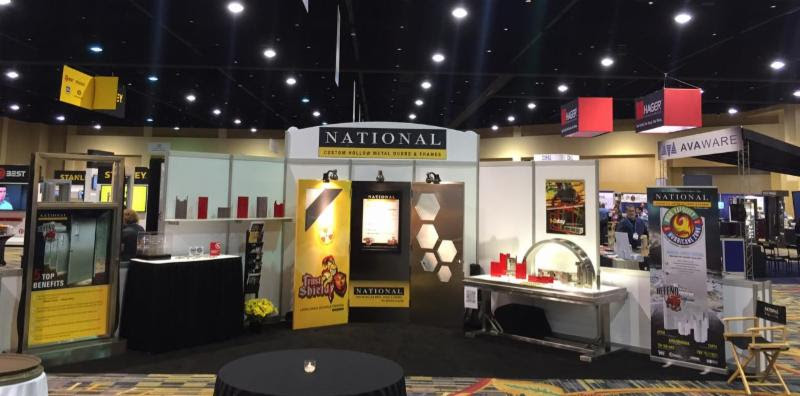 Q: What are some of the less obvious or unknown reasons stainless steel may be the better option over hollow metal?
A: With cosmetic appearance, corrosion resistant & bacteria prevention being such key factors in the stainless market, DefendDoor stainless steel has made new investments that have expanded our capabilities other manufacturers simply cannot match. This guarantees your DefendDoor stainless steel door and frame products will outclass and outperform the rest of your competition. See some of our examples below as to why choosing stainless may be the best option for you.
Continuous Grain (Seamless vertical grain on head and jambs)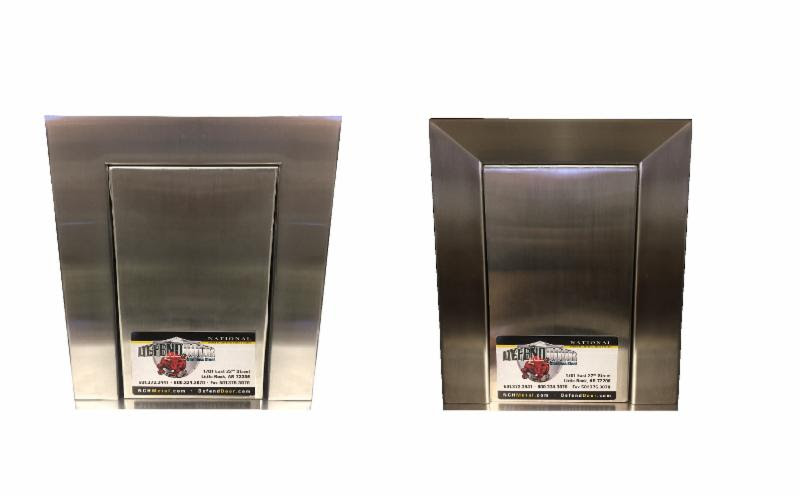 Seamless continuous grain finish (Shown left) not available with most stainless steel manufacturers.
Other manufactures are only capable of finishing with a miter corner (shown right).
DefendDoor can do both!
Full Throat Weld (Also known as Continuous Weld)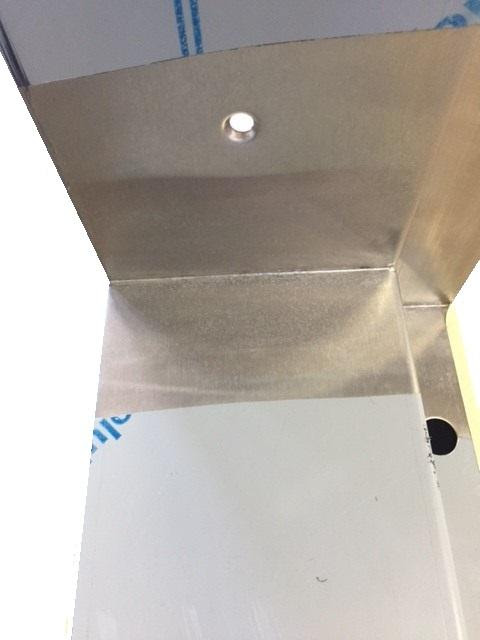 Prevents bacteria build up in medical and food processing areas.
(No need to mess with caulking when you have the craftsmanship of a beautifully fully throat welded frame.)
Sloped Profile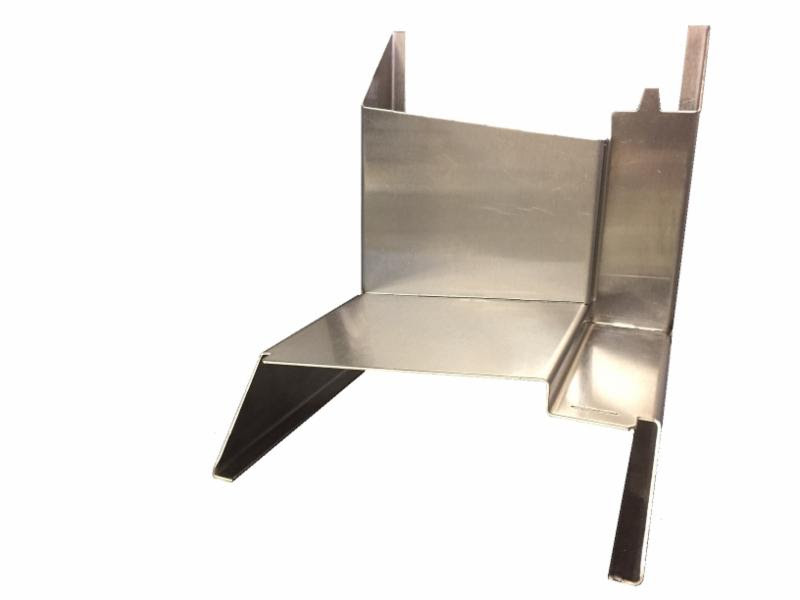 Sloped profiles are beneficial for wash down areas to help with runoff.
With this Profile, you'll eliminate water and/or chemical build up.
DefendDoor can slope a single sill for windows, or all four sides if you prefer. (It's your choice!)
3 Sided & 4 Sided Box Doors: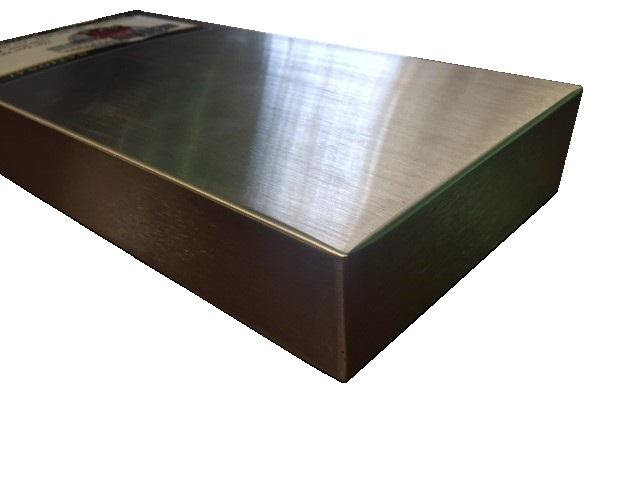 Seamless welded top and/or bottom channel (accompanied by seamless welded vertical edges) gives a full seal to the door to aid in preventing bacteria build up in wash down facilities, food processing & dairy factories.
Type 304 & 316 (for high corrosive/wash down/salt water areas)
304 Stainless has approximately 18% chromium and 8% nickel. These elements give stainless the ability to resist rusting. 316 Stainless adds 2% more nickel and 2% molybdenum.
Molybdenum gives 316 steel the benefit of resistance against damage by chloride and other powerful corrosives. 304 steel can pit in these environments, but 316 will not. Particularly in door and frame installations outdoors, in pharmaceutical processing areas, and near pools and the ocean, 316 stainless has the potential to last many more years, saving money in the long run.
316 allows for a higher resistance to corrosion, which keeps the door and frame standing longer than the building.
Industry Best Lead Times:
Stainless doors in 4 weeks (expediting options available upon request)
Stainless frames in 2 weeks (expediting options available upon request)
Be Sure to Check Out Our Upcoming Case Study in the October 1st Issue of the DHI Magazine!
In the issue, you'll get to learn about the custom doors we manufacture for Quicken Loans headquarters and several of their other locations.

Photos of the Start Co. Project in Memphis, TN