Call Us For The Fastest Lead Times Around!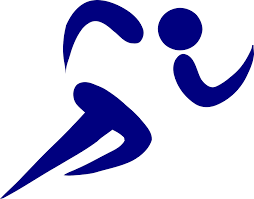 When your next rush order for doors is looming, there's only one manufacturer to call if you want it delivered fast; National Custom Hollow Metal Doors and Frames. At NCHM, we manufacture the best custom metal doors available, and we have the shortest lead times in the industry.
For unparalleled strength, durability, and ease of maintenance, we offer the DEFENDOOR™ stainless steel line of custom doors and frames. Available in all standard sizes and custom sizes up to 5'W X 12'H with Warnock Hersey or Underwriter's Laboratory fire ratings up to 180 minutes, DEFENDOOR™ is durable enough to outlast the building it's installed in!
For superior radiation protection, NCHM's TRUSTSHIELD™ line of lead-shielded doors are second to none for protection and durability. TRUSTSHIELD™ doors are also available in custom sizes up to 5' x 12' as well as all standard sizes and come labeled with fire ratings up to 90 minutes.
To make sure you have your doors when you need them, our lead time requirements are the shortest in the industry, meaning you get your order fast, faster, or faster than fast, depending on how quickly you need them.
Our standard service is Quik Ship, and you don't even have to ask. For most orders of standard sized DEFENDOOR™ doors and frames, it takes between three and four weeks from your order to completion. TRUSTSHIELD™ lead-lined doors are usually completed within 10 to 15 working days.
If you've got a job that won't wait, ask for our Hot Rush service. We'll put your order on steroids and have it ready in under a week, often in as little as one to two days!
If that's not fast enough, talk to one of our specialists and request Walk Thru service, and we'll have your order ready almost before you can hang up the phone. In as little as one day, we will walk your order through and get it on its way. No other company in the industry can exceed that turnaround.
No matter how quickly you need it, you get the same, industry-leading quality built into every door we manufacture. When you need it fast, we cut time, not corners.
Call NCHM at 800-334-3070 or contact us online with details of your project and experience the quality difference.