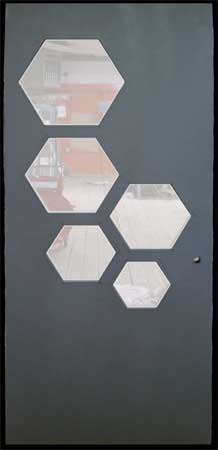 NCHM proudly offers A60 galvanneal and stainless steel doors and frames constructed to conform to Commercial and Federal Specifications. They are fabricated from premium-quality A60 galvanized steel in accordance with ASTM A525, or stainless steel in accordance with ASTM A240.
Our relationships with Underwriters Laboratories, Warnock Hersey, DHI, and NAAMM provide NCHM with the most up-to-date industry standards and specifications.
Built Stronger:
Straight out, our customers tell us that our doors are stronger and more durable and clearly last longer. The fact that much of our manufacturing process combines precision tooling and handcrafted processes with hand-welded processes that make for a better door. When you compare NCHM doors with the competition, you'll see the quality difference.
Quality Commitment
We build so much more than a door or frame, since we are committed to a higher level of craftsmanship and attention to detail. We provide superior products and outstanding service with industry-leading turnaround times for custom orders. NCHM has the dedication to meet all customers' needs, every day.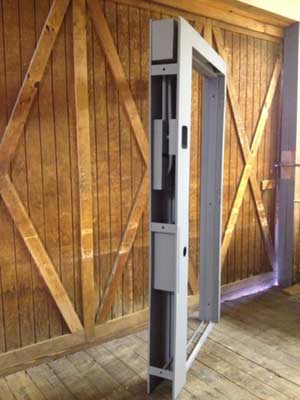 At National Custom Hollow Metal Doors & Frames, we deliver much more than doors:
The confidence that under our watchful eyes and skilled hands every door and frame is built to stand strong, fit with precision, and provide years of excellent service.
The promise that from raw materials through production, our products are rigorously tested and inspected to meet or exceed industry standards for structural integrity and performance.
The trust that our doors and frames are backed by the full faith of our more than four decades of industry expertise.
Under the ownership of the Mathews family, our long-standing tradition of excellence continues as the cornerstone of our success. When it comes to choosing the best source for all your custom-built and pre-engineered steel doors and frames, you can depend on NCHM for exceptional quality, service and value.
Tested and True:
We utilize SolidWorks 3D Systems Drawings converted for use with CNC turret punches, brake press, and backgauges to insure the precision and highest quality available.
Our Expertise is Your Advantage
Customers have questions, and we have more than just textbook answers. Our highly knowledgeable and friendly staff offers the specialized insight only experience can offer. When a customer calls to order a door or frame, we talk about the specific requirements and help them choose the best product for the job.
And while we strive to innovate and advance our products, nothing excites us more than giving our customers exactly what they need.